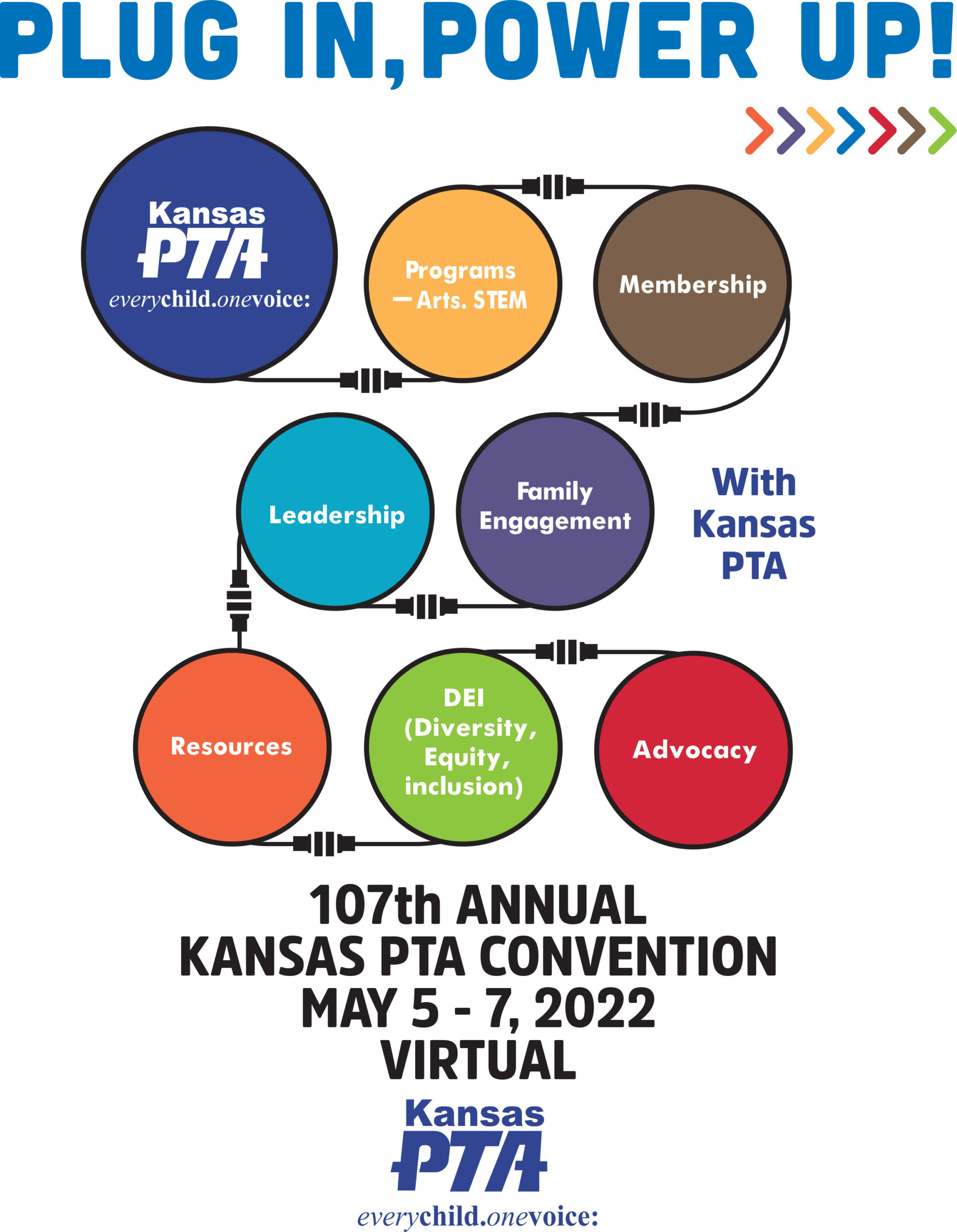 Convention May 5th -7th.
May 5

-

May 7

|

$10
The Kansas PTA Board of Managers cordially invites you to attend the 107th Annual Kansas PTA Virtual Convention — May 5-7, 2022 from the comfort of your home.
This invitation is extended to current and incoming leadership as well as all PTA members, whether they have children in the public school system or are a community PTA member. Every member is important in the decision making process of Kansas PTA!
Please share this information with your board and PTA members. Make extra copies to distribute at your meetings, put in your newsletter, as well as inform your principal and teachers about the excellent learning opportunities at the Kansas PTA convention.
The 2022 Kansas PTA Convention Committee has been working hard to plan exciting convention activities. This year's event will offer great educational workshops, exhibitors, wonderful keynote speakers, leadership training, Region meetings, and more!
Everything you need to register to attend convention is included in this registration packet. Attendance and participation is a vital key to unit and council growth and development. Updates will appear on our Kansas PTA Facebook page, notices through MemberHub, and on the Kansas PTA website, www.kansas-pta.org.
The Kansas PTA Board of Managers looks forward to all PTA units and councils being well represented at this year's convention. Remember, we can make a difference for the children in Kansas, just Plug In & Power Up! with Kansas PTA.
If you have any questions, please contact the state office at 785-234-5782.
See you in May!
Patty, Lauri & Brooke
Click here for the complete convention packet 2022 Call to Convention
Event Navigation