Savior Pastoral Center
12601 Parallel Pkwy, Kansas City, KS, United States
Please join us April 21 & April 22 2023 for the Kansas PTA State Convention. The Convention will be held at the Savior Pastorial Center in Kansas City, Kansas.
Johnson County Library - Monticello
22435 W 66th St, Shawnee
Get your PTA Unit in good standing in one day with the help of KS PTA Board of Managers members.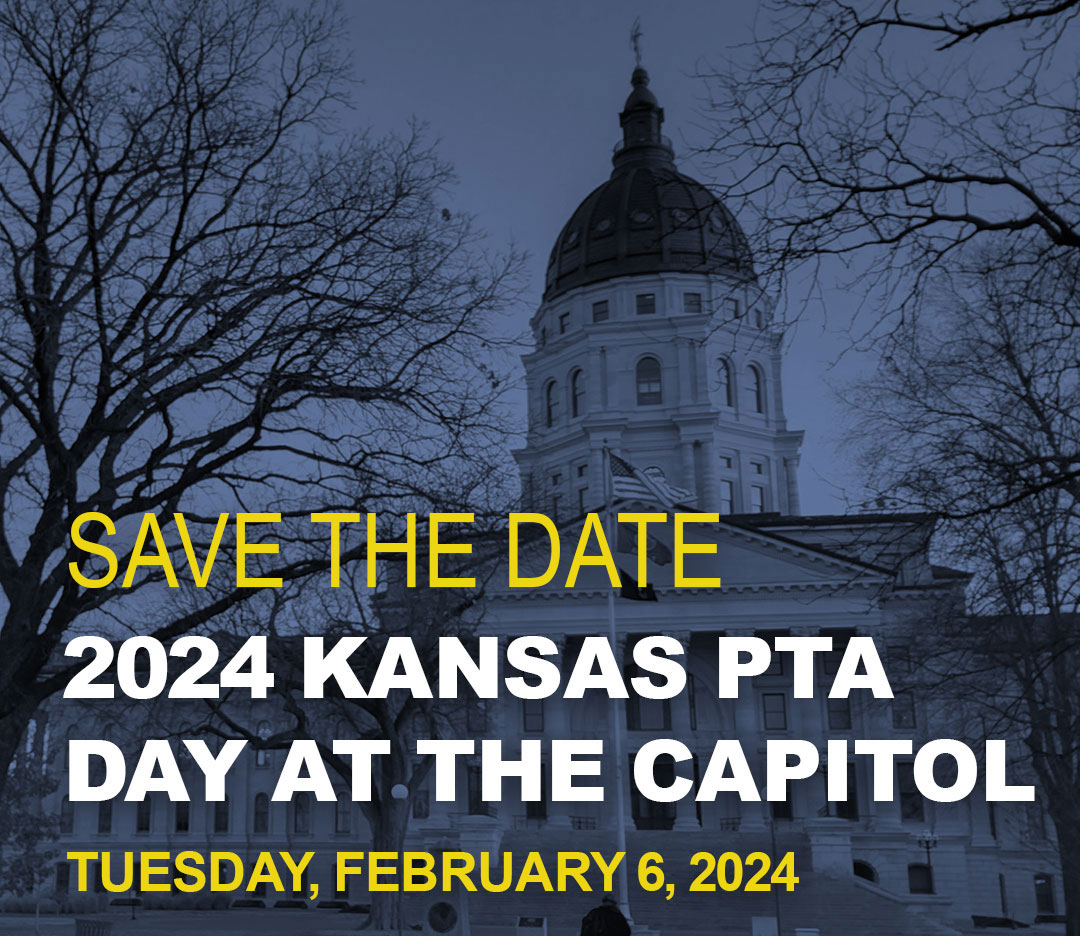 Kansas Capitol Building
SW 8th &, SW Van Buren St., Topeka, Kansas
Join members of the KS PTA Legislative Team for a day inside the Kansas State Capitol in Topeka.